To delete a contact, click "Contacts" on the top of the Chat screen
to display the Manage Contacts screen.

Click the [ Contacts ] tab and move the cursor to the corresponding user
to display [ Delete from your contact ]. Click and select [ Delete ], and the user can be deleted from your contacts.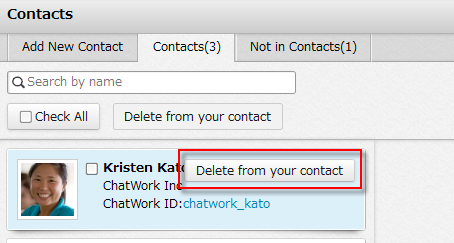 When a contact is deleted, your direct chat history with the other user is deleted as well, so use caution.