Adding contacts
You can add other ChatWork users as contacts. When you and another user register each other as contacts, you can invite each other to group chats.

Click [ + ] at the upper-left of the chat screen to display the [Add Contacts] tab and search for users.

Enter the name, ChatWork ID, or email address of the user you wish to add.





If you wish to add multiple contacts through their email addresses, you can do so using the [Bulk-add] option.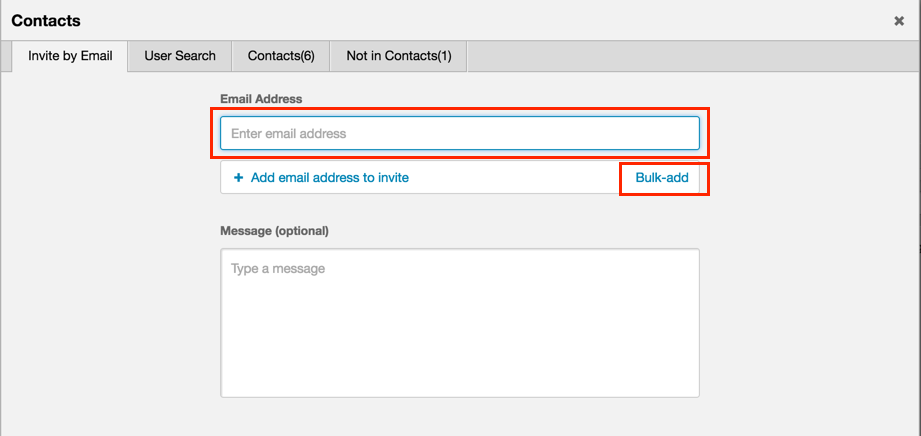 The "number of users" of an organizational contract refers to the users managed through use of the organizational contract.
Please note that the definitions for the "number of users" and the "number of contacts" are different.