For information about price changes for the old plans, please see the page below.

05/24/2021_Notice of Price Revision for Old Plan
* This applies to business plans and enterprise plans contracted between April 1st, 2016 and February 25th, 2020.

This is to inform you that the price for the business plan will change starting February 26, 2020.
About the price change

We here at Chatwork have been working on adding and updating features to make our service more convenient to use, as well as strengthening security to protect user data from increasing outside attacks.

After we were listed on the Mothers Tokyo Stock Exchange on September 24, 2019. As an indispensable infrastructure company that supports everyone's "work", we decided to implement a price change so we are able to further improve our service in the future.

Going forward, we want to return that value to our users by improving service quality by strengthening infrastructure, strengthening administrative tools, and improving the overall quality of our services for our users.

We hope you understand the reasons for this change.
Date

February 26, 2020

Details

After the change, the following prices will be applied when new contracts are made and current contract details are changed.
If you do not change your contract after the date above, you can continue to use Chatwork at your current plan's original price.
Regarding the "Old Business Plan" (Business 10, 25, 50, 100), starting April 01,
2020 will be moved to the new pricing plan. More details are in the link below.
Old Business Plan Price Change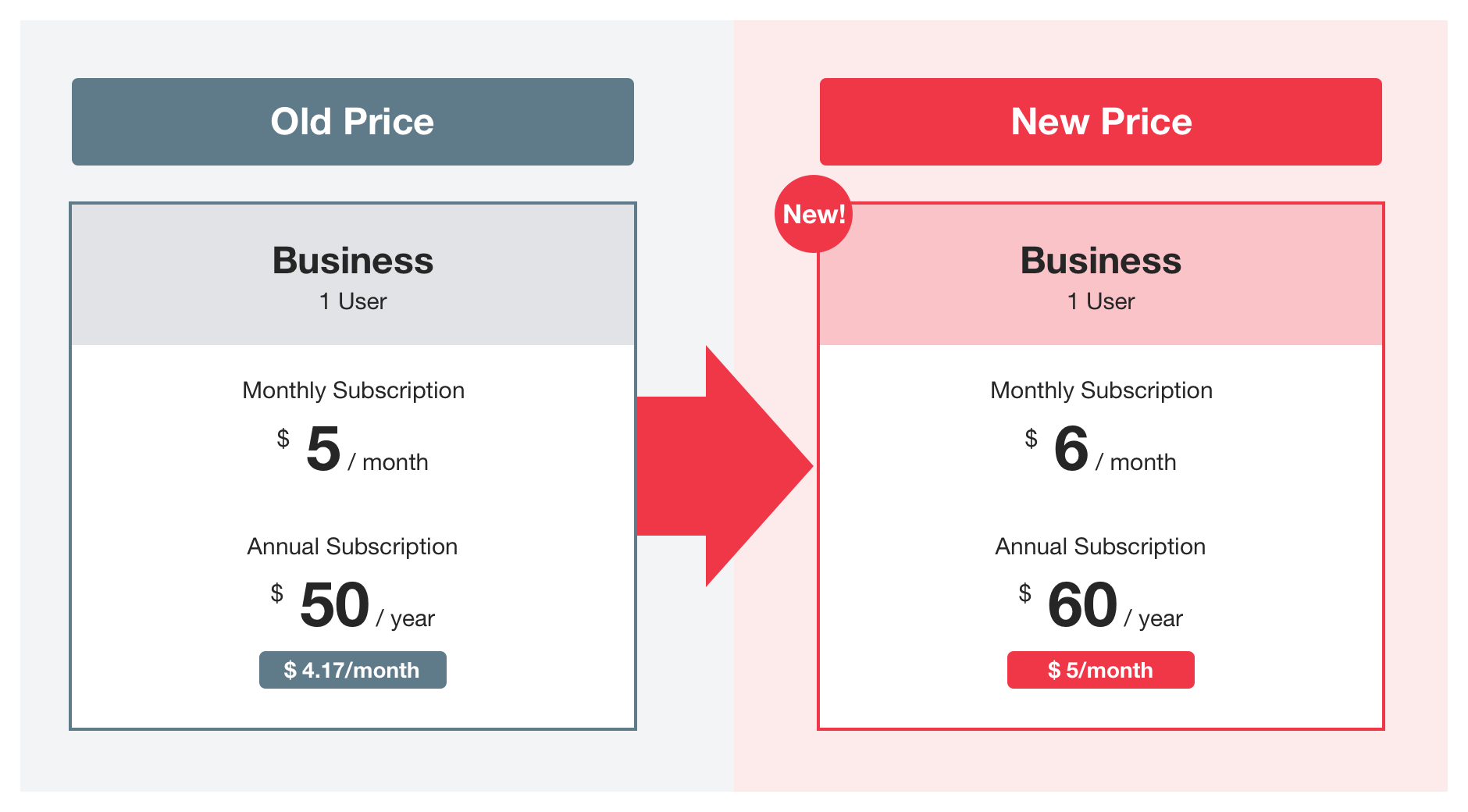 Business Plan Price Change Q&A

For any questions about plan price and payments, please check the following page.

Business Plan Price Change Q&A